Desktop
Browser:

Inside Teams:

Further on the Inside Teams View is used in the documentation.
Navigation
The elements in the middle of the navigation bar show the available pages. For the role "Administrator" the elements
Inbox
Sent
Write
Configure
are visible.
For the role Sender the elements
are available.
Users who do not have one of these roles will only see the Inbox element and will therefore only be able to view the messages they have received.
Personal Area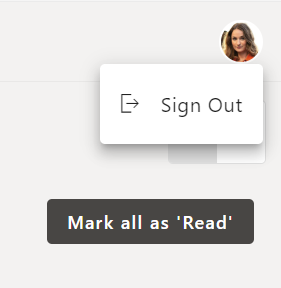 In the personal area on the right side of the navigation bar the profile picture is displayed. Clicking on the profile picture opens a menu with a button to log out.
Mobile

Navigation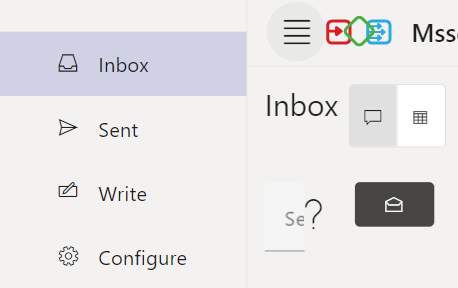 Personal Area
The personal area behaves identically to the desktop version.